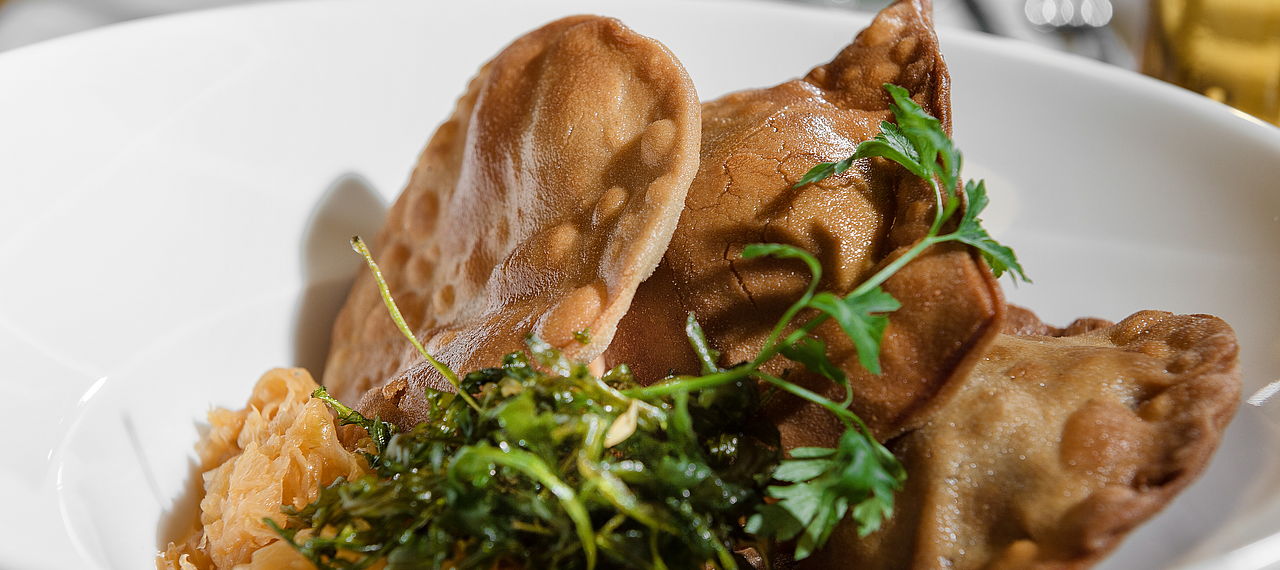 Honest but not boring. A regional focus, yet with an urban flair. Congenially fresh and also quite refined. That's our cuisine.
We only use fresh, seasonal and native products to make our tasty creations. Our menu features Austrian classics such as the Viennese Schnitzel, but there's also enough space for international dishes.
A good meal naturally needs a good glass of wine to go along with it. There's certainly something for you on your small and well-assorted wine list.